Our Story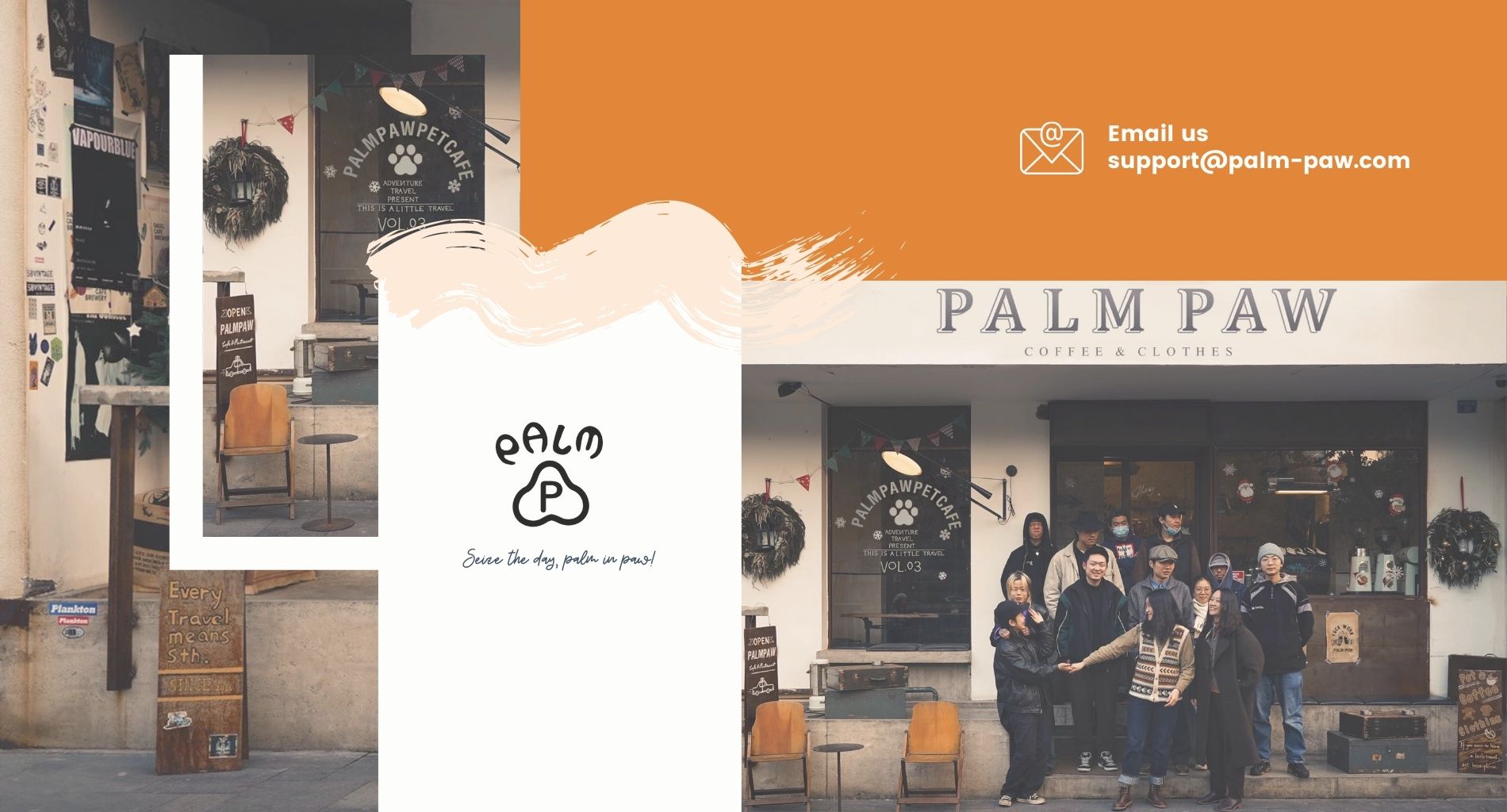 "Seize the day, palm in paw!"
OUR CONCEPT
Palm Paw was built on the companionship and connection between pets and owners. Inspired by our Poodle Ninkin and British Shorthair Lukawa, our brand is devoted to providing matching outfits and accessories with a high standard of comfort and simplicity.
"Like owner, like pet... Your matching outfits are spot on!"
THE BEGINNING
The Palm Paw story began when two friends Yuki and Vivian decided to resigned their jobs at IT companies, and to share their matching styles with more pet lovers by the Internet.
Working from home in quarantine, Yuki and Vivian found that their boys Ninkin and Lukawa enjoyed accompanying them during a routine workday through the Zoom meeting, team brainstorming, and email replies etc. Being free from the pain of one-and-a-half-hour commuting time, they would like to spend hours and hours designing and altering their own clothes into mini-sizes of their boys.
Every afternoon around 6pm, it's time to get off the work. Ninkin and Lukawa got excited to put on the homemade matching outfits and went for a walk with Yuki and Vivian. It usually caught eyes of other pet owners and passersby. There were quite a few people asking about the matching outfits.
So the idea just came into their mind - Why not to launch a clothing startup online and stay home with their boys?
* Having been favoured by pet lovers worldwide, our clothing online business was struggling to survive during the corna-virus and has gradually developed. On Feb 28, 2021, our little pet cafe & clothing shop was finally set up!
OUR BRANDED COLLECTION

NINKIN is dog clothing inspired by our furry sweetie Ninkin's everyday style needs in mind, better-quality yet unique than commodity products of the industry, and always evolving.
INFLATION responds to what we design for Ninkin's style- a simple, timeless unisex clothing with a shareable sense of real flair and fun among pet lovers.
OUR PROMISE
Palm Paw believe that exquisite quality and matching styles complemented pets and their owners lives pawfectly, come rain or shine. Lakeside walks, picnics under a sakura tree, Friday night parties and journeys to work, will be all becoming more connected for any of life situations.
OUR MISSION
Welcome to #palmpaw family! We look forward to hearing about your stories/comments and seeing pictures of you and your pets!
A portion of all our sales goes to local dog and cat shelters. Our end goal is to one day be able to open a Palm Paw Cafe for dog and cat shelter, and offer them a second chance to a wonderful matching life.