Top 3 Designer Dog Clothes: So Adorable That Cats Want to Steal!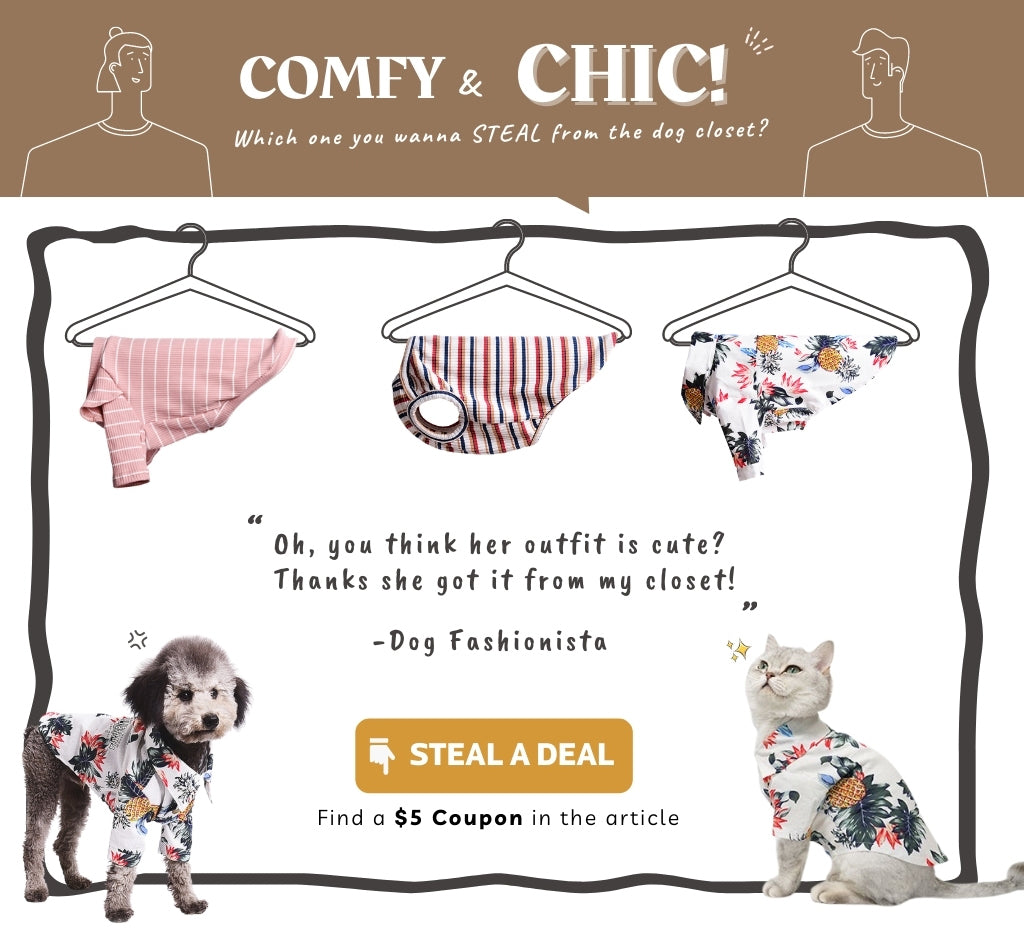 Dogs are already so stinkin' cute! But is there one way to let them reach their maximal cuteness and show their personalities? Many stylish pet lovers dress up their furry babies in fabulous designer dog clothing that are adorable from head to paw. So hooman, now you know the reason why your cat enjoy rubbing and bunting against the wardrobe of stylish men and dogs, sometimes sneaking into it when you're not noticing.
Without furhter ado, here is a quick hit list of the top three cutest designer dog clothing items
available in sizes XS through 2XL sizes
for your canine chum and feline friend -imagine your dog catch your cat wearing the stolen outfit, woof!
#1 Ruffle Sleeve Dog T-shirt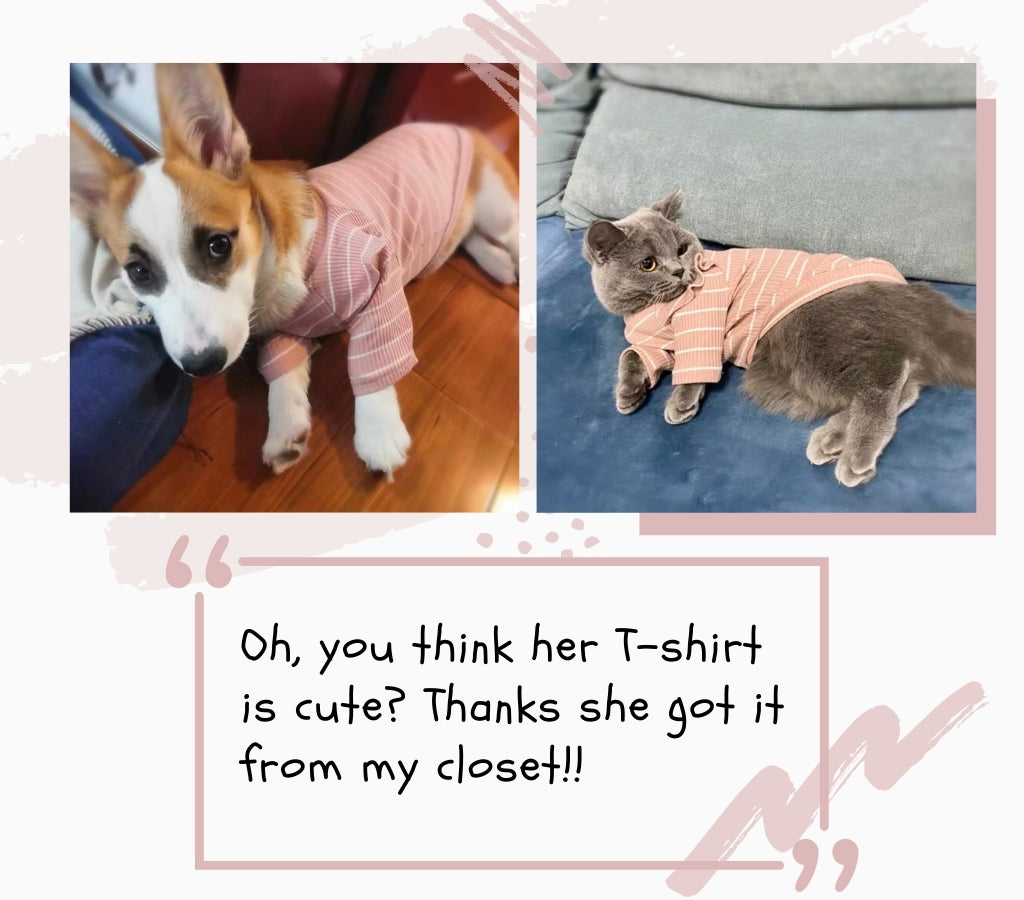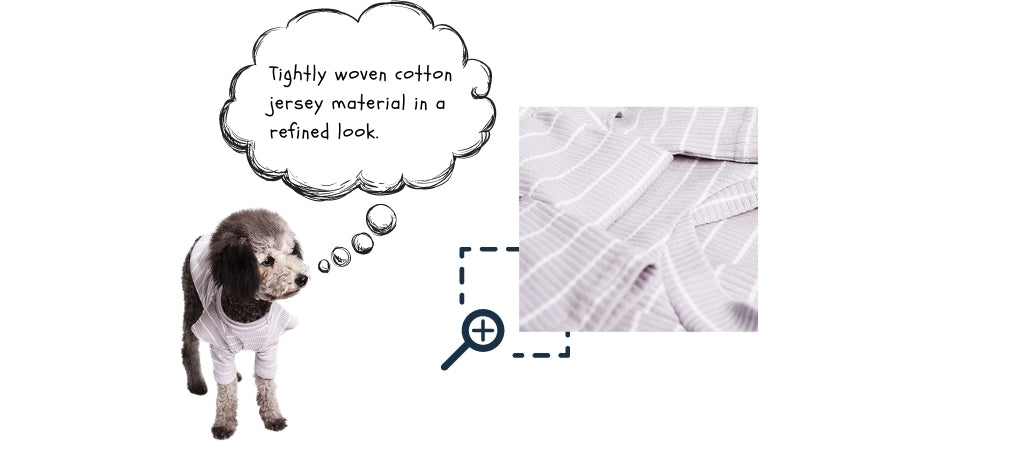 Cut from crafted cotton-jersey fabric, beautifully soft and elegantly created, this blouse-style T-shirt features exaggerated sleeves with ruffle appliqués for a flattering sculptural silhouette.
The design is based on Morandi color system releasing the soothing elegance, available in grey and pink. Obviously your pup will be even more adorable in this luxe, textured look of French chic and will be the envy of all the dogs and cats on the block.
View More Details of Ruffle Sleeve Dog T-shirt >>
#2 Breton Stripe Dog Tank Top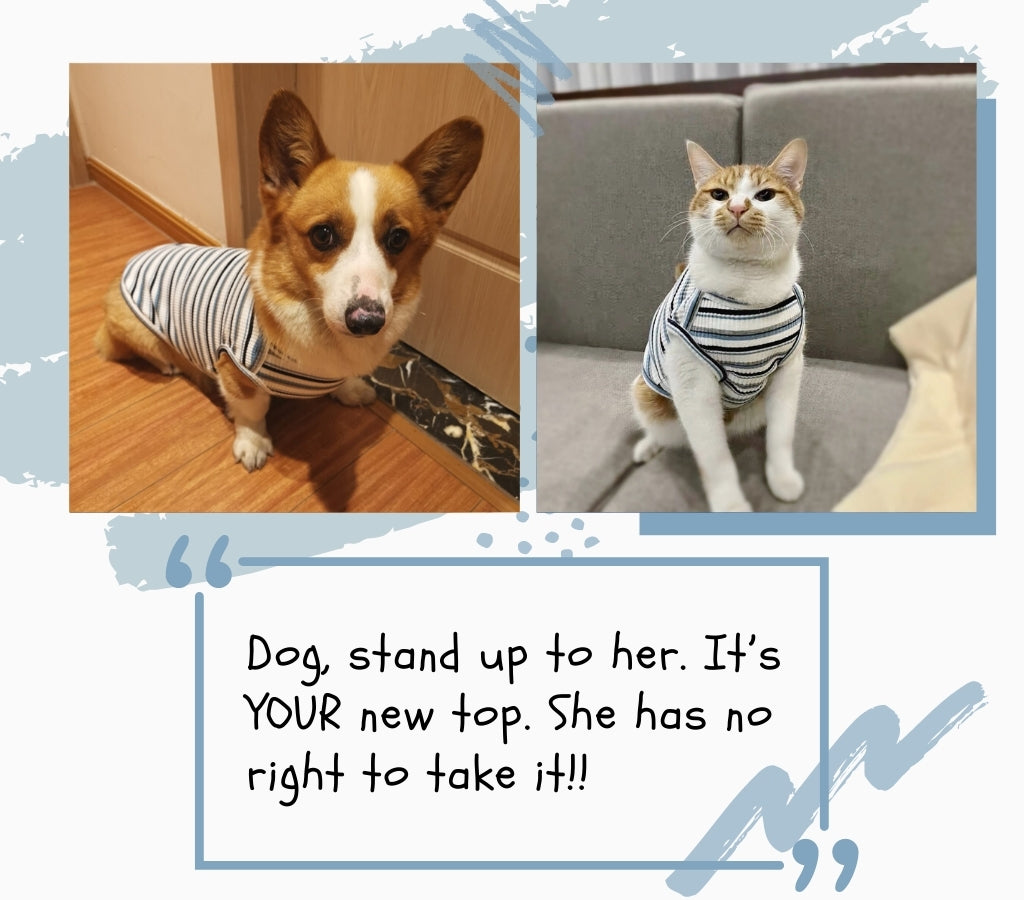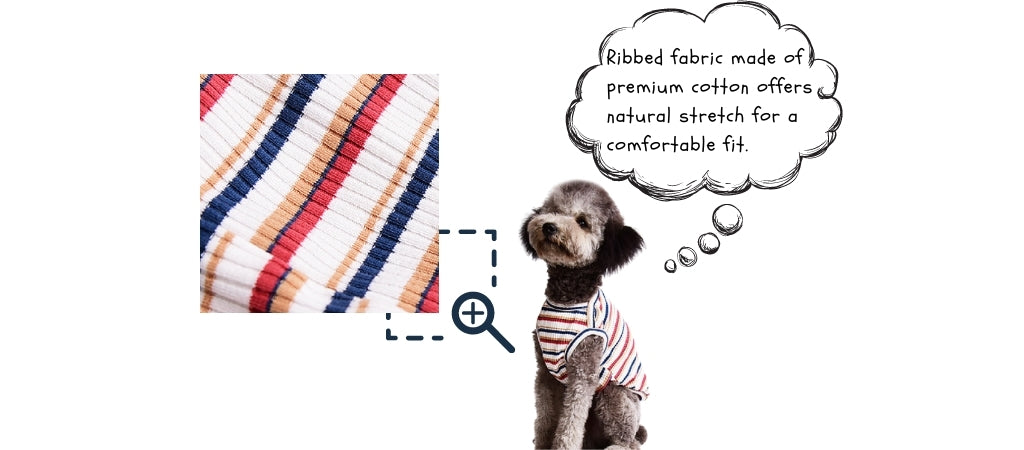 Every chic urban dog needs one of iconic Breton style tops, the famous "marinière" as we say in French. Accented with cheery stripes for a new take on the classic Breton style, this lovely piece will make your pup stand out from striped T-shirts everywhere. Available in blue-grey and orange-red two different stripe designs for pets' personalities.
A little je ne sais quoi for everyday look that cats covet openly. It uses ribbed fabric made from top-quality cotton with a pleasantly soft smooth feel and great stretch for superb comfort.
View More Details of Breton Stripe Dog Tank Top >>
#3 Dog Hawaiian Shirt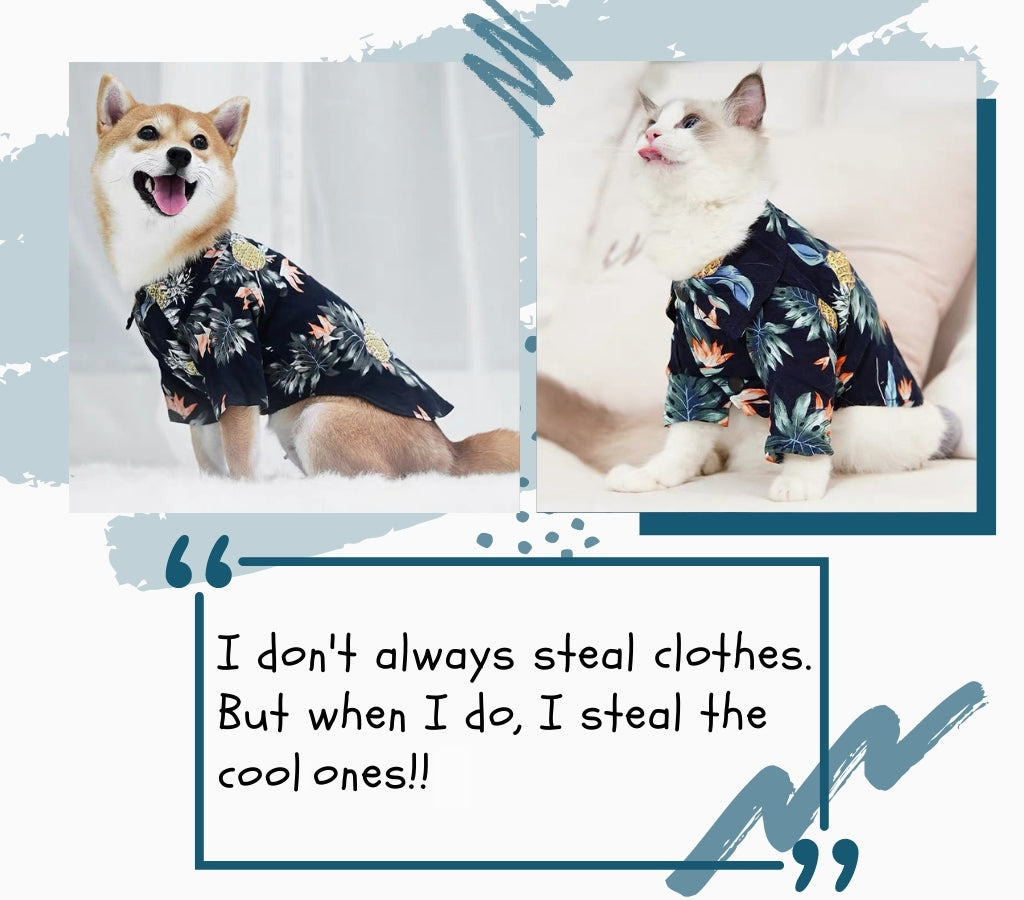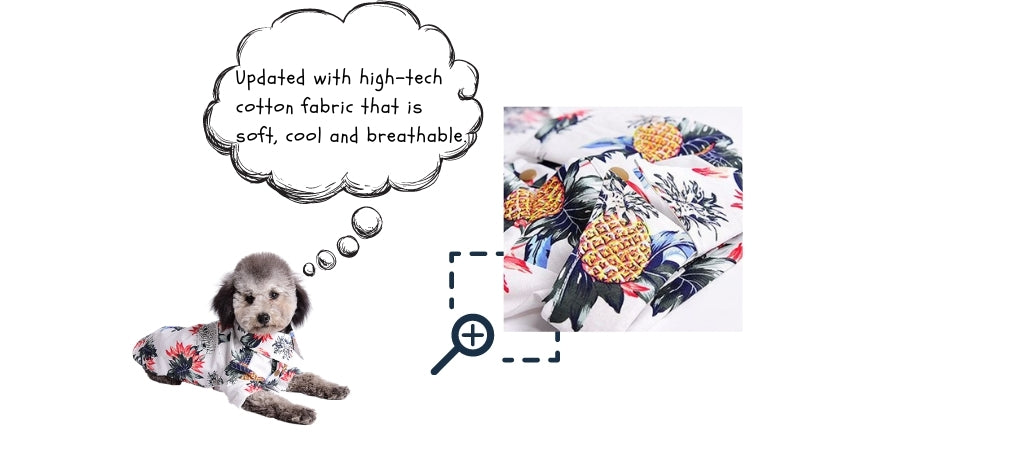 Aloha! Hooman, would you love to take me when heading to beach, pool pawties or backyard BBQ? Made from high-tech cotton fabric, this shirt is super soft, cool and breathable that also makes it a great piece to help your pup against harmful UV radiations for the summer playtime. 
A homage to classic hawaii barbecue shirts, it covered with an all-over vibrant floral and pineapple print, comes in daydream and midnight two versions, offering up a fun way to share party vibes!
View More Details of Dog Hawaiian Shirt >>

Get your phone ready, because you're not going to be able to stop taking pictures of the cuteness when your canine chum or feline friend are dressed up!