Seize the Day, Palm in Paw: Laurie & Fou May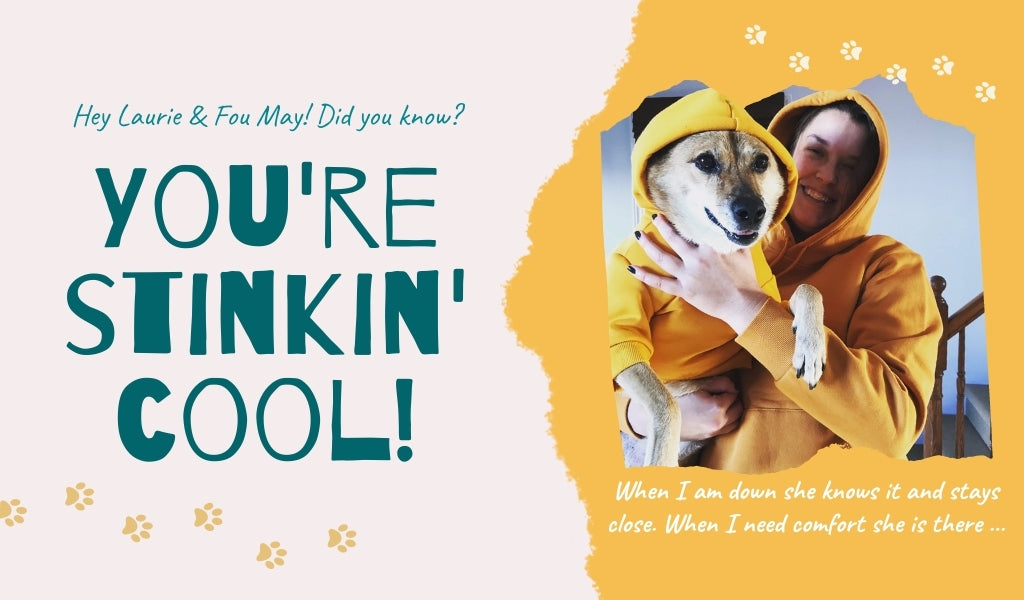 Last winter we heard the story of Laurie and her dog Fou May who was adopted in Taiwan before and moved to Canada. The story should have been post in a few weeks ago. But it is delayed because after the Spring Festival holidy we were extremely busy at refurbishment of our little shop in Chiayi, Taiwan that went through several setbacks during the corna-virus.

And it's almost the National Pet Day- the day celebrated on April 11th appreciate joys and wonderful days that pets bring into their owners lives and encourages pet lovers to help reduce the number of animals in shelter.  Laurie, the protagonist of this story, is such a pawfect friend for her adopted dog Fou May.
ฅ Tell us a bit about your bestie Fou May, and her day-to-day look like.
Fou May and I always start our day with a walk before I start working. Then she stays on the floor, like a little shadow all day, curled up on her blanket in my office. She waits for me to finish work and then we go for another walk. She waits for her supper everyday at 5 pm. She loves eating! Then we cuddle in the evening, and she always gets her way and sleeps on the bed with us!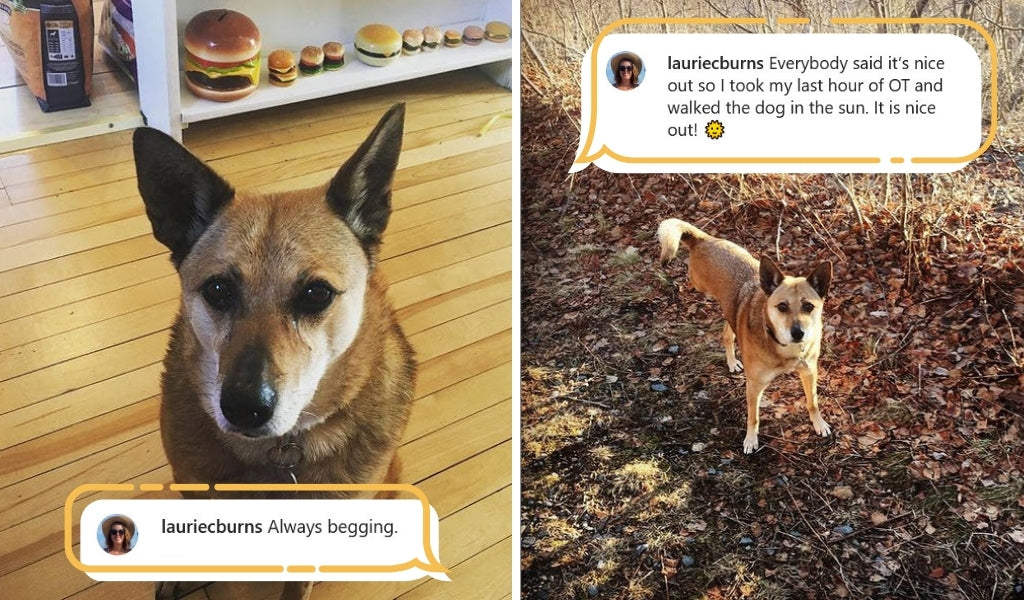 ฅ
Have you always wanted a dog? How did you meet her?
I have always wanted a dog. I had one growing up, I have always been a dog lover.
When I was in Taiwan, I made friends with many Taiwanese people. One night one of my friends and her brother were driving and it was raining and they didn't see her, but they hit a puppy. Lucky for Fou May, these people stopped and picked her up and brought her to the vet and she had to stay for a long time, and they had to remove her leg. But after that I adopted her. It was literally, love at first sight.
ฅ
What are some advantages to adopting a dog rather than buying one?
You really help save a life. You help take a dog that most likely would not make it on their own and give it a life and a chance at happiness. I think the dog is more grateful and you really do have someone who adores you for life, and a special bond. 
ฅ
What are the key issues encountered when acclimating a new dog into the current household pack, and how did you deal with them?
You need to establish a routine. You do this by working together on a routine that works for both of you. Most dogs like at least two walks a day. Things will come up, but you have to be patient and bear with a dog.
Fou May was so smart, not much threw her off. We got off easy with her. She's an amazing dog!
ฅ
You also help get local dogs neutered/spayed. How this affects homeless dogs?
The more spay/neutering the less homeless dogs we would have. I just couldn't listen to their suffering outside my window and not do something about it.
Some of the female dogs had many litters of puppies, which was hard on their bodies. So we would collect money and get together and get them fixed when we could. My favourite street dog was a big white one we called "Hello Kitty."
ฅ 

Could you share any funny stories and outdoor adventures about your dog?

My dog is going to be 15 next month and she is a tripod but she has never lost her adventurous spirit! She dove right into Canadian outdoor life and has enjoyed countless hiking and camping trips, times on the beach and times in the lake. Even last summer she hiked 8 kilometers up a mountain, only at the very end needing a little boost. :)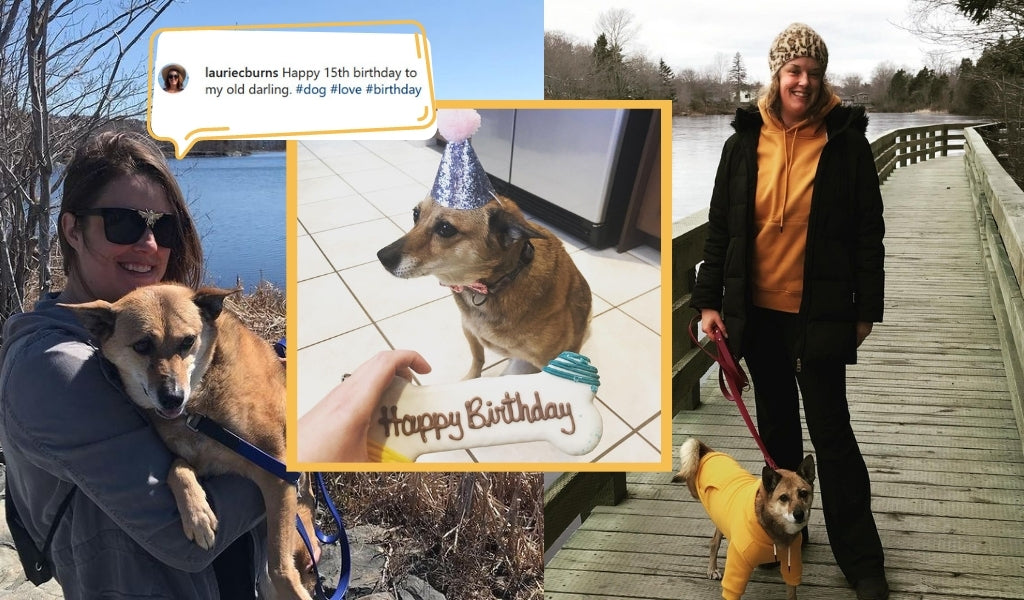 She has shown no fear and always is happy to meet other dogs and try a new place. People love to stop us on the street, mostly because she is a tripod but also very cute and many people have felt inspired by her and her story. She has been in newspapers in Canada, and on so many tweets and blogs. People love her! She is special and sweet. 
ฅ 

What is the best thing about having your dog? 

Having a pal, having somebody who is always there for you, somebody who cares about you unconditionally.

Every day she is happy to see me, and if I leave for even 10 minutes and I come back, she is so excited to see me. When I am down she knows it and stays close. When I need comfort she is there to offer it. And when I need a laugh she is there to be cute.

More stories and adventures of Laurie & Fou May pawlease follow >> @lauriecburns